Composing Online
As computers and connectivity increasingly become the norm, and people can affordably keep their computers online 24/7, the great advantage of having continuous access to the Internet begins to emerge. Sitting at your computer to write something, consult a database or access media becomes as natural as reaching for the telephone or a book on your bookshelf!
The chief mission of Musilogic, Inc. is to provide easily accessible online music composition, editing, and sharing tools that are simple to use and totally integrated with the Internet.

Our online "software as a service" called HarmonyScore enables users to interact, through a web browser, with musical compositions created by other users on the Internet, using on-demand applets that will remain cached in the user's computer for quick access. The only required software installation is Java, which provides the basic platform for our applications and services.

These concepts are fully in line with the new Web 2.0 revolution, making widespread use of Web applications (i.e. applications accessed via Web browsers) and are already actively employed by services such as Google Apps, Cloudworks and ThinkFree, for access to common office tools, like e-mail, word processing and spreadsheets. Musilogic, Inc. is among the first to provide interactive online music software for free!

The advantages of "webtop" versus "desktop" applications are multifold:
| | |
| --- | --- |
| | 1) User files are stored on a decentralized Server Cloud, and are therefore protected from localized hard disk failures or crashes. |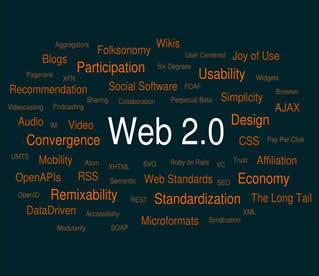 2) Users can access and process their files from any computer, with no need to install any specific program files on their machine, apart from the one-time Java installation, which is becoming an increasingly ubiquitous plug-in, like Flash or Skype.

3) Easy toggling between private and public modes of display, allowing information and files to be shared on the Internet, providing enormous potential for collaborative projects and discussion forums, much like MySpace, YouTube and Blogs.

4) Easy and real-time updating of applications, which is performed at server level, and subsequently synchronized with users when they go online.